Jason Cameron
Jason is an associate based in the Houston office.  Jason began his career as a satellite electronics technician in the U.S. Marine Corps.  After two tours of duty, Jason worked in the defense industry on several key projects including the Global Hawk UAV program, the Presidential Helicopter program, White House communications, and as chief engineer of a R&D missile program for the U.S. Navy.  After working for many years as an engineer, Jason accepted the challenge of becoming a Patent Attorney.
Jason's initial interest in patent law and the protection of intellectual property formed while working on a business joint venture with a foreign company and witnessing misappropriation of IP data.  Consequently, Jason is highly in tune with the defense of intellectual property through patents, copyrights, trademarks, trade dress, and trade secrets.
One of Jason's unique talents is the ability to convert "Engineering-speak" into English and to harness it properly for legal purposes.  Jason has a background in electrical engineering with subjects that include, but are not limited to, power system design, semiconductor theory, vehicle propulsion systems, medical devices, oil-and-gas technology, aviation systems, software applications, and mechanical devices.  He has a solid technical background for understanding new technologies, which enables him to be a strong advocate for his clients.
In his spare time, Jason enjoys car restoration & repair, astronomy, bicycling, and hiking.
Article Link:
https://www.bizjournals.com/houston/potmsearch/detail/submission/6344482/Jason_Cameron
What our Clients have to say...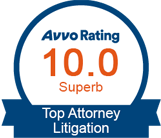 Great... They helped me straighten out a patent 10 years ago and now I'm reaping the rewards. Thx John

John and his team have been fantastic to work with. They are always responsive, professional and very knowledgeable. Highly recommended.

John and the associates at his firm have done some fantastic trademark and other intellectual property work for my business startup. His legal advice has been invaluable and I can't recommend his services enough.

I spoke with John and two of his attorneys about a the potential for patenting a bicycle braking apparatus. He was very knowledgeable and generous with his and his teams time. It turned out that the apparatus was not patentable but had it been we would have strongly considered Buche & Associates.