John Urquhart
A graduate of the University of Texas at Austin and South Texas College of Law, John Urquhart combines years of experience in the Marine Corps with hours in the court room and some of the best legal mentors in trial law to create a unique skill set. His passion for helping veterans, especially wounded veterans, is very evident in his determination to get the best outcome for his clients, whether that be in civil or criminal court. We are pleased to have him as part of our legal team at Buche and Associates.
About John Urquhart
After graduating from college with an undergraduate degree in government in 2004, John spent three years and 11 months in the Marine Corps, where he completed two combat tours in Iraq as a rifle platoon commander and weapons platoon commander. He was later promoted to captain and more than once had to face split-second, life-or-death choices. It was in the Marine Corps that John developed a passion for helping veterans who aren't savvy about the law to best navigate the legal system. That's why he enrolled in law school after being honorably discharged from the service.
After obtaining his JD in Law degree, he worked for three years at the well-regarded Houston law firm of Richard Haynes and Associates. In fact, Mr. Haynes himself, affectionately known as "Racehorse" took John under his tutelage and taught him the many nuances of trial law.
John has been fortunate to have several excellent role models in his law career. In addition to learning from "Racehorse" Haynes, John grew up exposed to the ins and outs of the law watching his father, skilled litigator, Wesley Urquhart.
Area of practice
John Urquhart works in personal injury, criminal and business law. Although he is particularly eager to hear from US service veterans who need legal assistance, he is willing to help with any civil or criminal legal issue that falls within his areas of expertise. These include cases involving…
Traffic accident injuries
Motorcycle accidents
Medical malpractice
Insurance law
Slips and falls
Patents and trademarks
Business contracts
Maritime law
Antitrust law
Intellectual property
Real estate transactions, residential and commercial
John thrives in a courtroom situation and isn't afraid to ask the tough questions to get the answers the court needs to hear. As the son of a litigator, with more than a decade of courtroom experience himself, John knows the right people to talk with to make things happen for his clients.
John Urquhart Continues to Fight for Veterans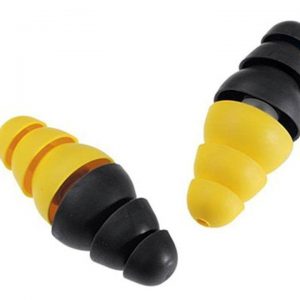 Product Defect Litigation: PPE 3M Earplugs
Currently John is continuing to support veterans through litigation of injury claims. He is at the forefront of claims being made about defective PPE 3M Earplugs issued to troops who suffered hearing losses. If you served between 2003-2015 and have hearing damage then you may qualify to seek compensation from 3M and hold them accountable. Millions of veterans now suffer from permanent hearing loss, tinnitus, and other hearing problems as a result of 3M products. Hearing loss and tinnitus are permanent and aggravate symptoms of anxiety, depression, and PTSD.
U.S. Anti-Terrorism Claims
John Urquhart has been a leading lawyer in U.S. Anti-Terrorism Litigation. This litigation seeks to obtain compensation for those injured and killed by terrorist attacks and to disrupt illegal financing of international terrorism by holding financiers accountable to those they harmed through financial compensation via the civil justice system. Clients include hundreds of veterans, civilian contractors, family members, and Gold Star families who were wounded or lost loved ones in Iraq between late 2003 through 2011. This litigation ties conspiracies between states designated sponsors of terrorism and various foreign international banks based in Europe. Multiple foreign banks admitted to illegally providing billions of U.S. dollars to state sponsors through elaborate money laundering schemes for over a decade, and to leading state sponsors of terrorism engaged in terrorist operations against U.S. personnel in Iraq. The banks only admitted to their actions after they were caught and faced criminal charges. As part of the banks' plea deals in the criminal courts, they collectively paid over $10 billion in fines, sanctions and civil forfeiture, and these and other funds are being targeted to help injured veterans.
Offshore Injuries and Jones Act Claims
John's practice also entails representing maritime workers who suffer consistent offshore injuries that were preventable. These injuries occur on rigs, offshore platforms, crew boats, barges and tankers. Offshore injuries often involve explosions, fires, dangerous equipment, diving accidents, and collisions. Related rights exist under the Jones Act for seamen who are injured because of the negligence of others aboard vessels in navigable waters.
About Buche and Associates
With offices in La Jolla, Los Angeles Houston, Buche and Associates is a full-service law firm that specializes in civil law, trial law, intellectual property and business law. With our team of experienced attorneys like John Urquhart, we strive to offer the best legal representation to all of clients, whatever their backgrounds. We talk the time to listen to our clients, hear their goals and their hopes for their family and their futures. Only then do we decide on a course of legal action. We pride ourselves on keeping our clients informed of their case's progress each step of the way.
We feel strongly that everyone deserves to have someone on their side to represent their interests. Just as you wouldn't think of trying to re-wire your home or rebuild your car engine without training, neither should you enter a courtroom without a skilled and experienced legal advocate at your side. That's the premise on which we've build our legal practice. We're honored to have John Urquhart as part of that team.
If you've been injured in a traffic or other type of accident, charged with a crime or need assistance with a business dispute or transaction, John Urquhart would like to help. To set up a free consultation with John, call the Houston office of Buche and Associates at 713-589-2214 or the San Diego office at 858-459-9111. You may also contact John directly here.
What our Clients have to say about our San Diego Attorneys...