Lawyer Profile (Scott D. Compton)

Scott D. Compton
Scott Compton is an intellectual property specialist in Houston. His practice focuses on patent preparation and prosecution, trademarks, copyrights and related business matters. In addition, Mr. Compton has worked extensively on litigation and trial teams and made numerous appearances in federal and state courts.
Mr. Compton has been involved in all aspects of helping inventors to protect their inventions, having worked in a wide variety of industries including drilling fluids and oil field technologies; materials sciences, including nanomaterials, microencapsualtion, polymer technologies; and protection of general mechanical devices.
Prior to practicing law, Mr. Compton worked as a graduate assistant in the chemical division at Southwest Research Institute in San Antonio, Texas, where his research concentrated on Coatings Technology for the U.S. Air Force; conductive polymers, and bioactive glasses.
Outside of the practice of law, Mr. Compton is a dedicated athlete. Mr. Compton was a Professional Baseball player with the L.A. Dodgers Organization and is son of former major league catcher Mike Compton. Scott was raised in Odessa, Texas.
Mr. Compton is admitted to practice in all Texas Courts, and is a Registered Patent Attorney. Scott earned his law degree from South Texas College of Law; he holds a B.S. in Biology from the University of Texas and a Master of Science in Environmental Science from the University of Texas – San Antonio. He is registered to practice in Texas federal courts, the 5th Circuit Court of Appeals, and the Supreme Court of the United States.
Mr. Compton brings considerable experience in the realms of:
Acquiring national and international patents and trademarks
Intellectual property litigation
Intellectual property licensing
Preparing various contracts and handling other transactional legal matters
What our Clients have to say...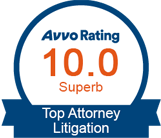 Great... They helped me straighten out a patent 10 years ago and now I'm reaping the rewards. Thx John

John and his team have been fantastic to work with. They are always responsive, professional and very knowledgeable. Highly recommended.

John and the associates at his firm have done some fantastic trademark and other intellectual property work for my business startup. His legal advice has been invaluable and I can't recommend his services enough.

I spoke with John and two of his attorneys about a the potential for patenting a bicycle braking apparatus. He was very knowledgeable and generous with his and his teams time. It turned out that the apparatus was not patentable but had it been we would have strongly considered Buche & Associates.