Bicycle Accident Attorneys In San Diego, CA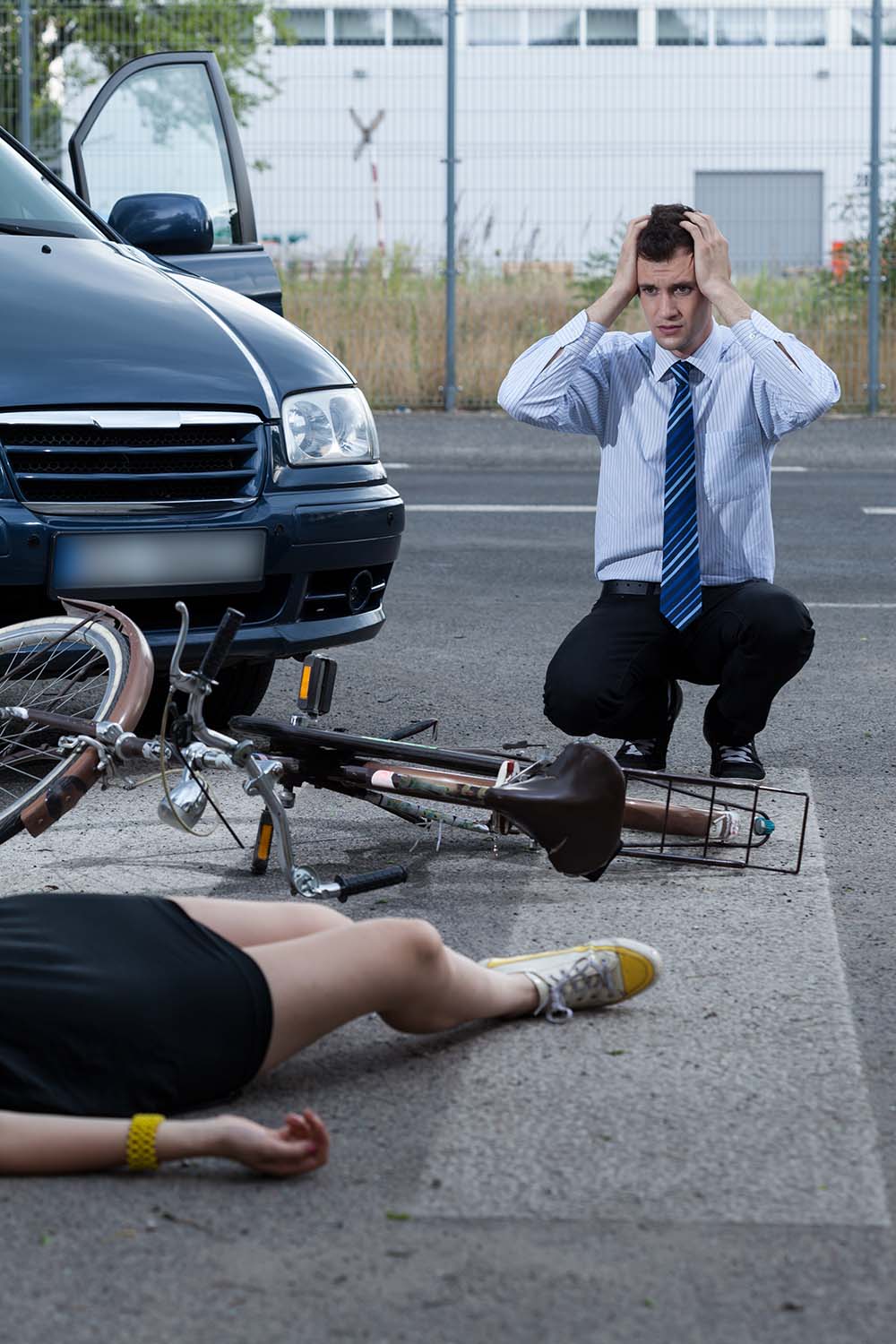 At Buche & Associates, our team understands just how devastating and overwhelming a bike accident can be. As bicycle accident attorneys in San Diego, California, our team works hard to understand what your needs are. We work tirelessly to ensure you receive compensation after this type of incident, giving you the ability to overcome your losses and get back to your life.
Have You Been Struck While on a Bike?
Bike accidents, along with pedestrian accidents, are some of the most devastating. When a 2,000-pound vehicle strikes a person on a bike, it can create a lot of damage in just a moment. Yet, these accidents are not uncommon.
The United States Department of Transportation's National Highway Traffic Safety Administration states that, in 2016, there were 860 people who died as a result of being in a car accident while riding their bike. When you consider this, it goes without saying that you have the right to overcome the losses you are experiencing after such an incident. Allow our team at Buche & Associates to work with you to understand what your losses are so we can help protect you from long-term loss.
Why Trust Buche & Associates After a Bike Accident?
At Buche & Associates, we have decades of combined experience working to protect you. When you are involved in a bike accident like this, you need the support of a team who can answer your questions and provide you with solid support as you go through this process. We stand out for several reasons.
We Have Helped Clients Like You Before
By far the most important benefit of working with our team for your bike accident insurance claim is that we have helped other people go up against powerful insurance companies to obtain the financial compensation owed to them. We are happy to help you as well. Our experience allows us to count on a wide range resources to help you to get the support you need in this type of situation.
We Are Aggressive Bicycle Accident Attorneys
When a car accident occurs and you suffer loss from it, you need a team that is looking out for you. That is exactly what we will do for you. We are aggressive attorneys with years of experience and a dedication to working with you to achieve your best outcome. As bicycle accident attorneys, we know just how much it means to help you to get back on track.
Learn How Much Your Bicycle Accident Case Is Worth
When it comes to bike accidents with cars, the losses can be numerous. It is always our goal to help you to know what to expect when it comes to financial compensation for your losses. With our decades of experience and passion for helping our clients, we work to help you get the type of compensation owed to you. You may be owed compensation in a variety of areas including the following.
Medical Bills
In a car and bicycle collision, the losses can be significant. Our team works closely with you to understand what your specific losses are after such an incident. To do this, we need to know what your immediate and emergency medical losses are. This includes costs related to getting emergency medical help. It also includes costs for surgical procedures, physical therapy, and other medical bills you have from doctor's offices and hospitals.
Keep in mind that you probably do not know what these costs are just yet. It can take months for those costs to come in – and in that time, you probably have an insurance company pressuring you to settle the claim. Do not do so. Allow our personal injury lawyers to help you determine what all of your medical loss is instead.
Lost Time at Work
Many of our clients who have been in bike collisions like this spend a lot of time in the hospital and then at home working. Some are unable to afford to be out of work long but have to be due to the injuries they sustain. Our team works to calculate just how much money you have lost as a result of missing time at work.
However, your lost time at work may also include losses associated with more than just your emergency room visit and immediate care. It may also include time you spent in a court room fighting for your losses. It may also include any losses you experienced as a result of doctor's appointments or changes to your benefits. Anything that relates to your bike accident may be compensation owed to you.
Pain and Suffering
In some situations, it may be possible to put a dollar amount on your pain and suffering. Our team knows that even after your injuries heal, you may be dealing with the emotional turmoil and pain that continues on after the accident. Some of our clients have developed PTSD as a result of this type of accident.
No matter what type of biking accident you have been in, it is critical that you understand what your legal options are for compensation. Our team works hard to ensure you have compensation that's owed to you. Contact your San Diego, CA bicycle accident attorneys at Buche & Associates today to learn more about your options.
What Injuries Do You Have After a Bike Accident?
Our team has seen a wide range of injuries. Some of the most common after a bike accident include:
Broken bones
Brain injuries
Deep lacerations that damage nerves and muscle tissue
Disfigurement
Spinal cord injuries
Damage to internal organs; internal bleeding
Injuries the create chronic pain
There are many other risks that you can face as well. In some cases, our clients need ongoing, long-term treatment for chronic pain and discomfort. Let Buche & Associates help you with that need.
Wrongful Death After a Bike Collision
Another incredibly difficult situation that our attorneys deal with is helping families to rebuild after their loved one has died as a result of a bike collision with a vehicle. Because of the force and overall trauma that can occur as a result of a bicycle accident like this, many times, families are left to find the right path to move forward. Nothing we can do will bring back your loved one. However, if the actions of another person caused their death, you may be owed financial compensation for the loss.
Determining a value for this type of bike accident is never simple. And, many times, insurance companies want to push you to settle the case quickly, sometimes putting larger dollar amounts in front of you to encourage you to make a decision right away. We encourage you not to take this step. Do not settle your case until our bicycle accident attorneys can work with you to understand what occurred.
In a wrongful death claim after a bicycle accident, it is critical that we factor in your loved one's medical bills, but also his or her lifetime potential earnings. We need to think about things like the loss of companionship to you as well. Because this is a complicated matter, our team at Buche & Associates works closely with you to ensure the process goes as well as possible.
What Should You Do If You Have Suffered Loss Through a Bicycle Accident?
After obtaining the medical care you need, contact our team. Do not talk to any other insurance provider. Allow our team to work closely with you from the start. We'll discuss what happened and outline who was at fault. We can use accident reconstruction tools to see what happened and, in many cases, determine who was responsible for the incident. Our goal is always to understand the details of what occurred so we can better help you in the long term.
From here, our team will represent you in any situation involving the bike accident. We field all questions and concerns from insurance companies. We can also work with medical doctors to determine the likely recovery you will have in the hopes of understanding more of what your long-term medical needs will be. It is up to you to contact our team to get help. Once you do, we'll work aggressively to help you.
What Happened to you? Let Our Bicycle Accident Attorneys Help You
In San Diego, California, people ride bikes all of the time. Yet, drivers are distracted. People are on their phones or they make mistakes while behind the wheel.
Cyclists commonly are cut off in traffic because drivers do not see them.
When a bike rider is waiting at a light, and a vehicle driver turns right on red, this puts riders at risk.
Left-turning lane accidents at an intersection are very common – and often not the bike rider's fault.
In some situations, a bike rider can be hurt with a side-view mirror.
There have been cases where a bicyclist has been hurt due to a dog that gets lose and chances them.
These are just some of the examples of cases that can happen to you. If you have been involved in an accident while riding your bike, allow Buche & Associates to help you. Call us today for a free consultation to discuss your case at length.
Schedule a Free, No Obligation Consultation with Your Bicycle Accident Attorneys Today
At Buche & Associates, our team is always here to answer your questions and to provide guidance to you. Contact our offices today to learn more about the services we can provide to you. We will listen to your case, learn more about what happened, and give you some idea of what you should do.
To learn more about our team and how we can help you call us. Visit our La Jolla, California office at 875 Prospect, Suite 305, La Jolla, California 92037. Call us today at 858-459-9111.