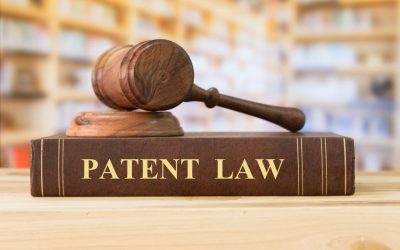 Got a groundbreaking idea or product that could help save humanity, make life even more convenient than it already is, or generate you enough profit to make your bank account balance look like a phone number? If so, there's one step that you need to take before...
Patent and Trademark Attorneys in San Diego
Patent and trademark infringement matters should not be taken lightly. Unchecked infringements can damages profit margins and brand identities. On the other hand, false accusations of patent or trademark infringement can be detrimental to your business and unfairly restrict the right to compete.
You should speak to a San Diego patent and trademark attorney as soon as you're aware of potential IP litigation matter.
We have decades of experience handling complex litigation of intellectual property disputes across the country. We have offices in the San Diego, Los Angeles, and Houston areas, and serve clients across the world.
Because patent and trademark infringement cases are normally heard in federal court, it's important you not only choose a lawyer experienced in infringement law but one that can practice in federal court, and who is well versed with matters in other related forums, such at the Patent Trial & Appeal Board ("PTAB") and the Trademark Trial & Appeal Board ("TTAB"). The lawyers at Buche & Associates P.C. have more than 20 years of experience handling patent and trademark infringement cases and are collectively licensed in California, Texas, federal district courts, appellate courts, and in the U.S. Patent and Trademark Office. We have handled IP matters through the United States Supreme Court.
What our Clients have to say...
John and the associates at his firm have done some fantastic trademark and other intellectual property work for my business startup. His legal advice has been invaluable and I can't recommend his services enough.

I spoke with John and two of his attorneys about a the potential for patenting a bicycle braking apparatus. He was very knowledgeable and generous with his and his teams time. It turned out that the apparatus was not patentable but had it been we would have strongly considered Buche & Associates.