Lawyer Profile (Byron Ma)
Attorney Byron Ma
Byron is an associate of Buche & Associates, P.C. Over the years he's been with the firm, Byron has helped countless clients with advice about their intellectual property and business interests.
Education
As an undergraduate at the University of Washington, Byron majored in biology and earned a Bachelor of Science degree. While still a student at USD, Byron served as a member of the San Diego Law Review.
Byron Ma's core practice areas include:
Civil litigation
Business Transactions
Intellectual property law
Trademark & Copyright Registration
Patent, trademark and copyright litigation
What our Clients have to say...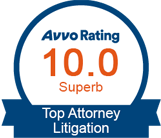 I reached out to Buche and Associates via email for help with a music industry contract. John responded to my email the next day giving me assurance and a thumbs up on my existing contract - NC. I appreciated the rapid, honest, and professional response! I'm very happy to have found this law firm.

All the attorneys that did work for me at Buche and Associates were extremely knowledgeable and got the work done quickly and efficiently. I've always felt they've had my best interests and given me sound advice that has paid off. I highly recommend Buche and Associates for your legal needs.